Looking For Towing Service in Portland?
You found Reliable and Local towing service in Portland. Our Tow truck & Roadside Services are ready to help You Right Now – 24 hours a day, 7 days a week. Having your car break down is bad enough and finding reliable Portland Towing Service company to help you should not cause a mental break down.

When you call Top One Towing for a service you will get all your question answered straight forward. A sole purpose of our business is to help stranded drivers and get them back on the road or to a safe place and away from highway danger.

Most disabled drivers call us for:
Flatbed towing
Flat tire Change
Dead battery jump start
Off road Winch out
Car lockout door unlock service
24 hour Roadside Assistance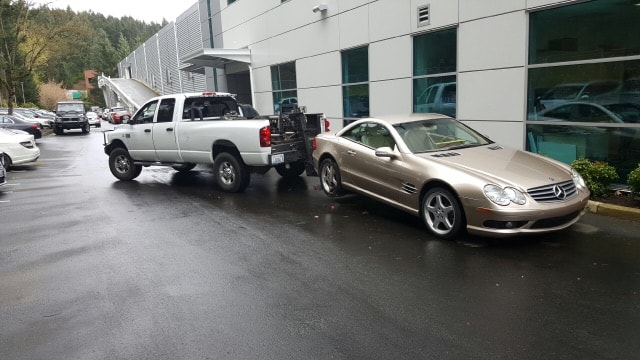 We provide 24 hour towing and emergency roadside assistance in Portland and surrounding cities and neighborhoods. Our team at towing service Portland  is thrilled to be part of our local community and we strive to provide value and excellent customer experience.

Emergency Auto Assistance

Sorry we have to meet by a breakdown, but let us make your day a whole lot better by taking good care of your vehicle. You call us for help and we hear you. Our #1 job is to help a customer with what ever issue it may be: a local tow to a repair shop or just a simple advice over the phone. 24 hour towing technicians is on stand by to answer your call.

Reliable and Fast Response Service in Portland, OR
Quick Response
Our service response times are among highest standards and expectations. Most of our customers call us when in emergency situation and in need of roadside towing right-away. Our drivers idle in strategically chosen location for fastest get up and go times and outstanding service ETA.
Always Pro Safety
Your vehicle safety is in good hands with Top One Towing Portland. Our driver are the best in the area. We take great care of your vehicle like it our own. You can rest assured that your lowered ride or all wheel drive model will be loaded properly and with caution. Our team uses only industry proven brand equipment like tie down straps, axle hook up chains and wireless LED safety lights, tow light bars.


Portland's Award Wining Local Roadside Assistance
Locals helping locals. when you call (503) 893-9949 you will NOT get out of state call center or some robot recording saying "your call is important to us…. please wait some more". Instead you can talk to an actual technician who is just around the corner is ready to assist you. With this type of direct approach you get the fastest ETA (estimated time of arrival) possible and all details about your disablement location stays accurate and secure. Vehicle dead battery jump start service is available 24 hours a day, just like our other roadside assistance Portland services: emergency fuel delivery and flat tire change assistance.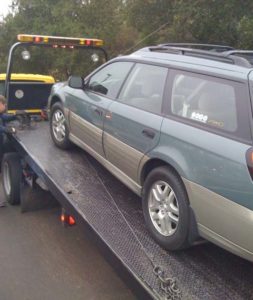 Why should you call Us for flatbed towing in Portland, OR?
There are so many reasons we surpass other tow companies in the area, but we understand that you are in need of a emergency service right now and this page might crash if we list all of them. Here are TOP 5 reasons why.
We treat every customer like a best friend. I should have said like family, but not every family gets a long as well as yours. Our, well trained, driver will make sure, all of your automotive needs are met and hopefully we can make your hectic day a bit better.
 Everyone is looking for most affordable local towing in the area. Now we can not promise that our rates are the cheapest in Portland, but do you really want "on cheap discount" towing. Cheap towing Portland companies are on craigslist with 3 hour arrival window after you call. Instead, we promise to respond immediately to your vehicle emergency and take you to the place you want to go at reasonable and most affordable price in town. We provide value with every job we do. No body likes to feel that they were taken advantage of. Call us – you will be glad you did. And if you still not convinced and just want to now how much towing cost, you can read all about

towing prices

here.
Fast and accurate time of service. Thirty minutes is an average wait time for towing service in Portland, OR. Sometimes we may get there even sooner. We all in this together and we don't like to play games with our customers. If for some reason it will be longer wait for services, far locations or extreme traffic conditions, our driver will advise you in advance. We are not that type of tow company that "bytes more than it can chew". Our modo is to have all happy customers rather then lots of unhappy and upset customers. If for some reason we could not accommodate your request, we would recommend Rapid Discount Towing, or Speed's towing. They are good companies (just not as good as Top One Towing).
Most reliable towing company in Portland metro area. Our phones lines are always open. Your call is routed to the nearest available technician that is closest to you. And if for some unlikely cell tower glitch or loss reception in under ground garage, you could not reach the dispatcher we always call back within minutes.
We have the fleet to cover all of your towing and car emergency needs. Van towing, motorcycle towing, RV towing, medium duty towing, all wheel drive 4-by-4 towing, SUV towing. All vehicles are properly secured, hooked and strapped to prevent any damage to your car , truck or SUV.
Sincerely,
Your Best Towing Company in Portland, OR
We will be happy to help you in Hillsboro | Beaverton | Gresham | Happy Valley | Tigard | Hillsdale | Multnomah | Collins View | Richmond | Laurelhurst | Montavilla | Brentwood-Darlington | Sellwood-Moreland | Portsmouth | Kenton | Arbor Lodge | Overlook | Irvington | Grant Hill | Alberta | University Park | North Portland | Fairview